Data Consolidation in Unify Storage
What is the benefit of data consolidation for you? Thanks to intelligent data consolidation you achieve:
dramatically speedup restore of you systems (minutes)
lower costs for administration and eliminate risk of human errors
decrease number of outages of you systems and enhance their reliability
lower costs for overall data storage of you IT environment
lower costs for operating systems
lower costs for disaster-recovery solution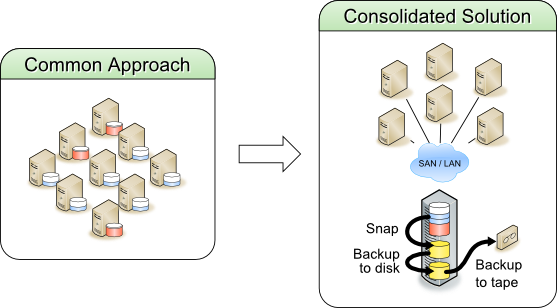 We would like to introduce you to our solution of those common problems based on superior technology family EMC Celerra. EMC Celerra is unify multiprotocol platlform of central disk storage with Naše společnost nabízí řešení těchto problémů postavené na rodině špičkových technologií EMC Celerra. EMC Celerra je multiprotokolová platforma centrálního diskového úložiště s řadou unikátních vlastností, které odpovídají na různorodé aplikační požadavky systémů a procesů v IT prostředí firem. Mezi tyto vlastnosti patří:
dostupnost pěti devítek (99,999%)
plná redundance celého systému
bezvýpadková datová mobilita pro heterogenní sítě
podpora protokolů CIFS, NFS, iSCSI, Fibre-channel
virtuální provisioning datových prostorů
podpora antivirové kontroly přímo na straně diskového systému
obnova souborů uživatelů bez zásahu administrátora
jednoduchá správa
a řada dalších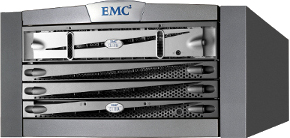 Don't hesitate to contact us.